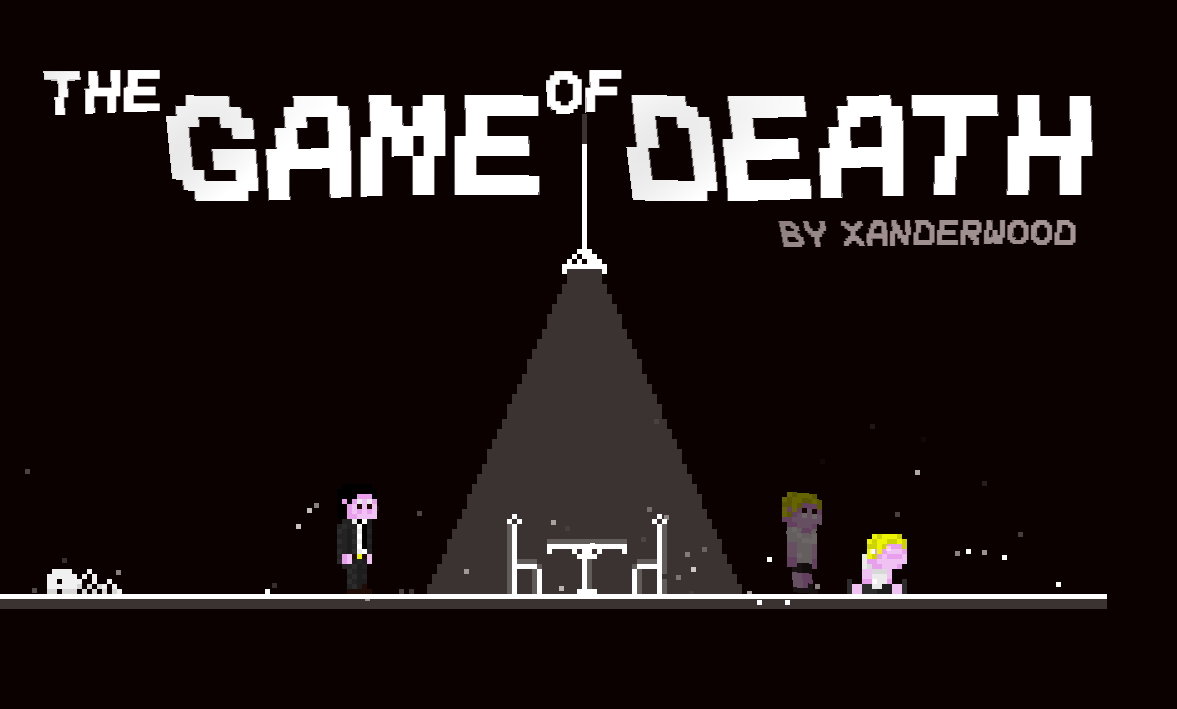 The Game of Death
The Game of Death
A simple game of chance... in the afterlife.
WASD - Move
E - Interact
You're dead, get over it. You do however have one chance to return to the world of the living, and that is to win a simple card game against the devil...
Made for the Marlins Halloween Horror Jam, October 2021.
All the music from this game is taken from my Music Packs. You can get access to all my music packs + all future releases by becoming a Patreon.
Player Controls: MOVE: WASD / Interact E

Check out my YouTube Channel for devlogs on the making of all my games.
Comments
Log in with itch.io to leave a comment.
This game looks and feels nice. Besides having sometimes negative lives this game is pretty polished. Good job!
Brucey would have been proud. Good job :)
Hey Xanderwood. Pretty cool game you built there. I love the atmosphere and the music is very fitting. The Size of the game fits a game jam and the asthetics look soo good. Just to get a little frustration out of me: I dont like how the boss drops the "blood" so early in his animation, because I got killed 3 times by a Drop that did spawn 10cm above my head. BUT overall a very good game. Love it!

Hey, sorry about the boss fight. He has 3 main attacks and when the fight starts he picks one at random, I guess if he picks that one it can be a little frustrating. Did you manage to beat the game?
Hey, sorry for replying so late. Yeah I did beat it. It was a lot of fun, and once I even got all 5 cards on the first guess.
I'm pretty sure I ran into a bug, I move what I'm assuming is your body rather than the ghost and I can't interact. I tried reloading the page but it didn't help.
Oh no... sorry about that. :(
are you using WASD to move?
Haha, you can move the body with hyper speed when using the arrow keys xD
Very cool game Xander, managed to get a tonne of gloomy atmosphere into it!
This was really good! I beat the card game once and also got an extra life one time. It took me a while to realize that the shapes on the cards were the numbers, I thought they were symbols at first.
The little mini-games between card games were really fun too!
hey, thanks for playing. Did you manage to beat the final boss?
Was that the guy with the big red hands? No, I don't think I ever got past that part.