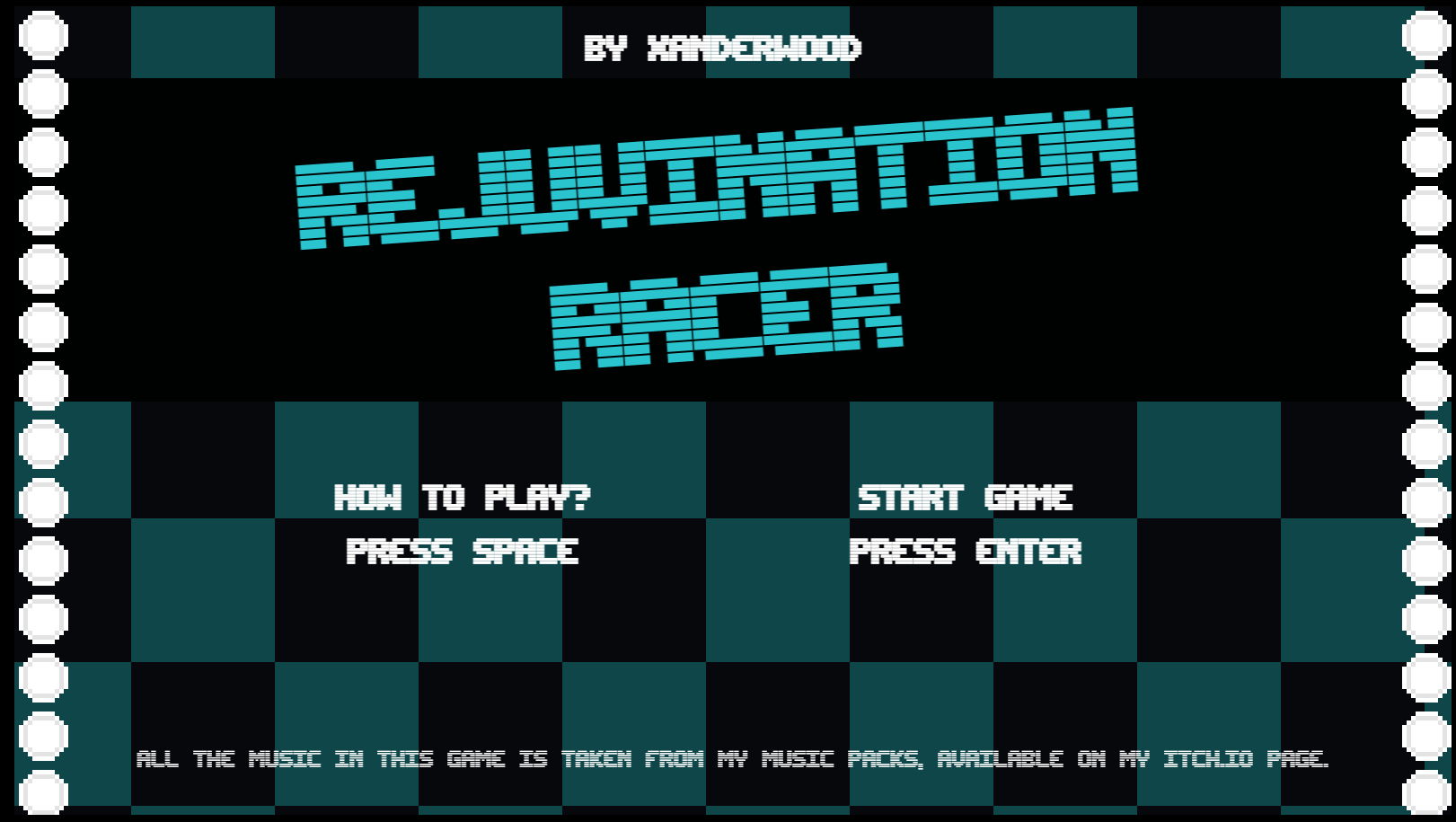 Rejuvenation Racer
Rejuvenation Racer
Made for the Fireside Jam, hosted by Helper Wesley. Theme: Rejuvenation
Try to complete as many laps as possible, you car will increase its speed with each successful lap. When you crash your car will take damage and it's your job to rejuvenate it by collecting heart pick ups, you'll also rejuvenate 25% of your health with each successful lap.
You can gain score multipliers by completing a lap without crashing.
All the music from the game is available on my itch page, you can get access to all my game assets, music and game code by becoming a Patreon.

The making of this game devlog will be available on my YouTube Channel once the jam ends.
Comments
Log in with itch.io to leave a comment.
I LOVE THE DUST PARTICLE OMG OWO
Love the game,sooooo addicting and i love the arcadey art style
I randomly picked a entree for the jam for this weeks FF and you got lucky! So I made an episode on giving feedback for your game! :D
Well done, bro. I manage to get a legit score of 7 hundred and something with 6 perfect lines. And I played a looot of times. I am not good as a driver lol.
I also found some glitches that allow me to score 'infinite' when the car still in a low speed.
Amazing glad you played a lot haha that means I did a good job. What glitches did you find? Sorry about that, I'll take a look.
Great game! Man it gets pretty challenging near the end. The art style is super cool! I feel like with the colors you used, it should be the official construct 3 game
I like that idea my man. I'll propose it to construct 🤣 thanks for playing. It becomes near impossible after lap 11 😅👍
Pretty fun and good game feel, I found the music was a highlight also.
Well this is quite addictive :)
Haha thanks bud. I was going for trying to create a feeling with the player of 'just 1 more try'. What was you longest race time? I think I managed about 90 sec
Nice fun game, another great jam entry