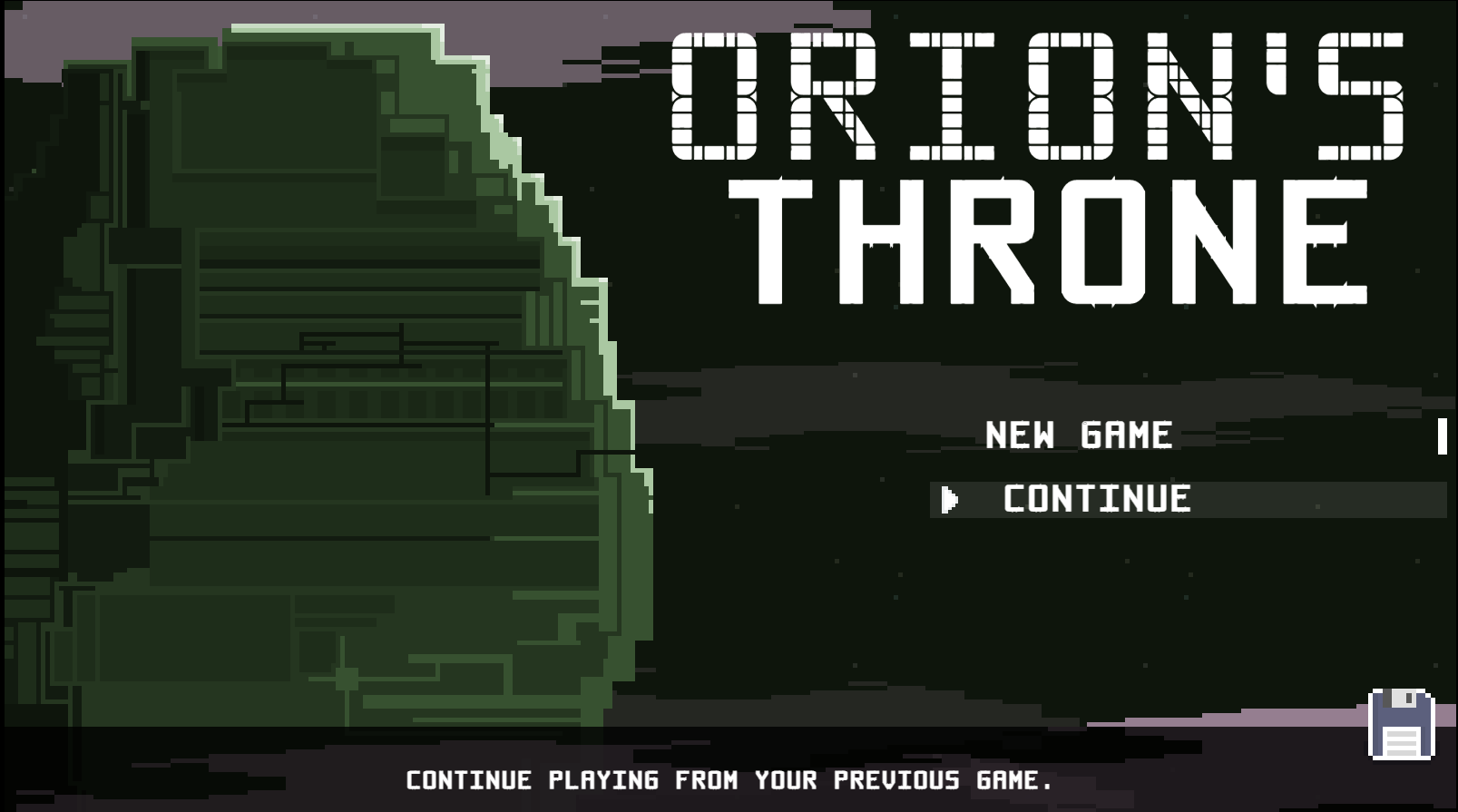 Orion's Throne Demo
A downloadable game for Windows and macOS
If you'd like to support the development of this game you can leave a donation. Everyone who donates will appear in the credits of the game.
Thank you for your consideration.
***PLEASE READ***
UPDATE 31/01/2022
This is the first version of the demo of Orion's Throne.
May still be buggy in parts
Some sound FX still missing
Autosaving is in place.
Trophies/secrets not yet programmed in.
Bio pages not complete.
Journal not complete yet.
Please report any bugs
-------------------------------------------------------
The game progresses as such:
Beat level 1 -> go to level 2A
Fail level 1 -> go to level 2B
Fail either of level 2 A or B and you'll need to restart. Both level 2A and B are beatable.
------------------------------------------------------
You don't need to reed the previous updates - unless you really want to :)
PREVIOUS UPDATES:
UPDATE: 24/11/2021
Level 1 and both of the alternate level 2s are now playable.
Enemies added to level 2B.
Grapple Hook added.
Skip intro button added.
Journal updates based on your story path.
Known Bugs: Some sound FX aren't added yet. Elements of pause menu not yet added. Pria and Cowboy bio page still under construction. May be some bugs with the weapon vending system. Climbing ladders on level 2B shows the wrong animation. I'm currently adding delta time upgrades to certain areas as the game was running at inconsistent speeds on different computers, some areas may be too fast or too slow until this is 100% fixed. Objective updated prompts may be buggy.
Please report any other bugs.
----------------------------------------------------
UPDATE 04/07/2021 - and known bugs

Level 2 A is playable and winnable. If you die on level 2A you will need to reload the game from the beginning.

All items now show in inventory with description.
Sleeping guard section still incomplete.
All overlapping sprites are fixed - I think.
You can now shoot while standing over guards.
Any additional bugs - please let me know.
UPDATE 03/07/2021 - and known bugs.
Level 2 A is playable and winnable. If you die on level 2A you will need to reload the game from the beginning.
Some items in level 2A do not show in the inventory when you collect them.
Item descriptions on level 2A do not show yet.
Certain interactions in the officers lounge do not work yet.
Sleeping guards do not attack when woken - yet.
Some sprites in level 2A overlap in the wrong places.
Floor guns aren't always spawning.
You can't shoot when standing over a KO'd guard.
UPDATE 11/04/2021
Moon Racer now has music and sound FX
Bug fix with Guard Interactin (Tazer now correct length)
UPDATE 10/04/2021
New graffiti scene and guard interaction
Moon Racer now playable (but a little buggy, so if one of the AI cars stops you can exit the mini game by pressing ESC)
Spelling errors corrected
Sound levels have been tweaked slightly
When you die or get caught by a camera you no longer lose all your progress, you simply go back to the start but keep everything you've unlocked already
Level 2A added if you can complete level 1 by inputting the password.
PLEASE NOTE: Level 2A is still in early development so a lot of things are still not working yet. It is playable to a degree just don't pause the game or you may get put back to level 1 on unpausing :)
UPDATE 05/03/2021
Web build now available but may be laggy
Doors Open Faster when you approach them
Second level added (work in progress) if you complete level 1 with the password.
Do not pause the game in level as you will be stuck on the black fade out screen.
UPDATE 05/02/2021
New opening sequence (not finished yet, stays on door screen too long)
New sound FXs for drones
New animation on Pria's health bar when you increase your health with coffee or candy
New drone added to service area in bottom right of map
new map screen
new employee notice boards added
new dialogue opportunity when approaching laser beam windows
some changes to dialogue interactions
Space attack removed from all but 1 CPU terminal
UPDATE: 30/01/2021

Music added but not fully implemented in all aspects of the game so there will be bugs.
Some sound FX added
Voice over added for opening scene
If you experience any lag please let me know, also if you download the game and play full screen you may need to press Control/Alt/Delete to close the game.
PREVIOUS UPDATES
Updated build. Bugs fixed with teleporting back to the CPU terminal 1 when using CPU terminal 2.
Pixel art font added.
more interactions with environment added
dialogue triggers permanently removed after interactions to stop repeated dialogue.
Option to interact added rather than auto interact when near POI
pause menu and objectives still not added yet and items don't show in the inventory yet. The level is beatable if you manage to figure out the password.
Download
Click download now to get access to the following files:
Orion's Throne (10).zip
133 MB
Orion's Throne (11).zip
159 MB