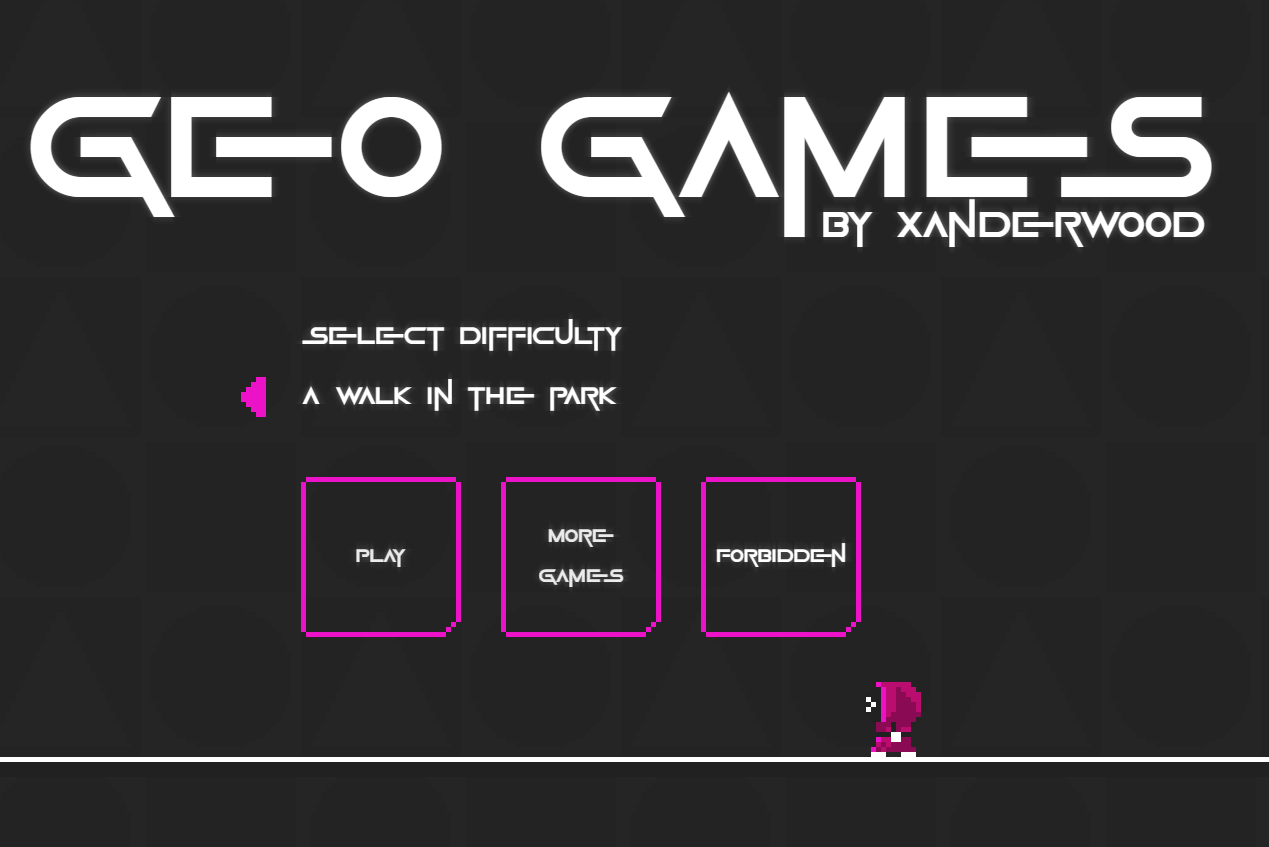 Geo Games
Welcome to the Geo Games
Entry to Geo Jam 2022
Theme: Pick a Side.
Genre: Puzzle (With a splash of action).
My game is based on the squid games glass bridge scene. The object of the game is to navigate across the bridge. Complete 4 progressively challenging levels to reach the final showdown.
Devlog will be out after the jam ends: https://www.youtube.com/xanderwoodgamedev
All art and music created by me during the Jam time frame.
If you use Construct 3 and would like to remake this game or see how I made it, you'll be able to purchase the game pack from my itch page after the Jam has ended. For access to all my art/music and game packs you can join my Patreon.