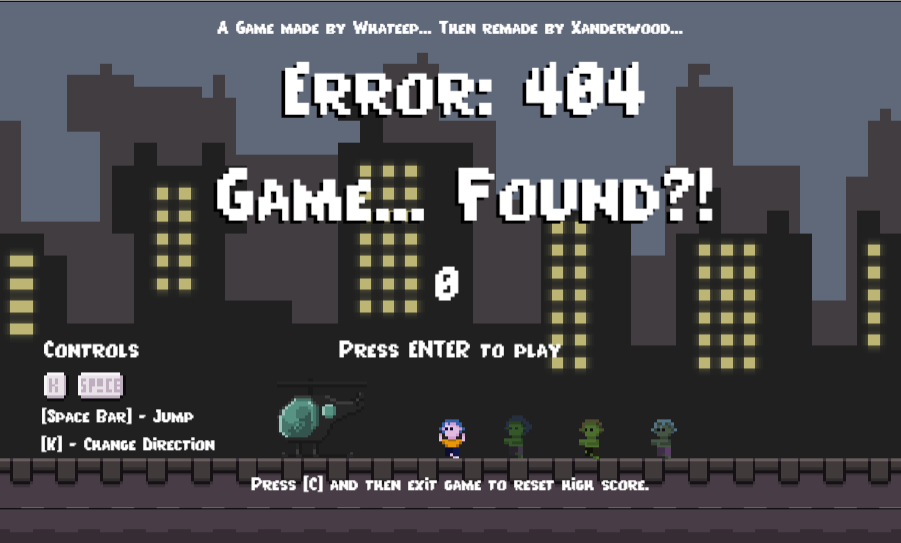 Error 404: Game Found?! (Remade)
I remade a Unity Game in Construct 3.
Error 404: Game... Found?! Was a game originally made by YouTube Game Dev Whateep. I am running a Youtube series where I challenge other game devs to remake each others games, you can see the devlogs on my YouTube channel.
In this game you have to survive long enough to be rescued from the zombie outbreak that is plaguing the city.
You can download this game pack from my itch page where you'll get access to all the art-work, sound FXs and event sheet so you can see how I made the game or change or modify it to make it your own.
If you like this sort of stuff, you may be interested to see what's on offer on my Patreon page.