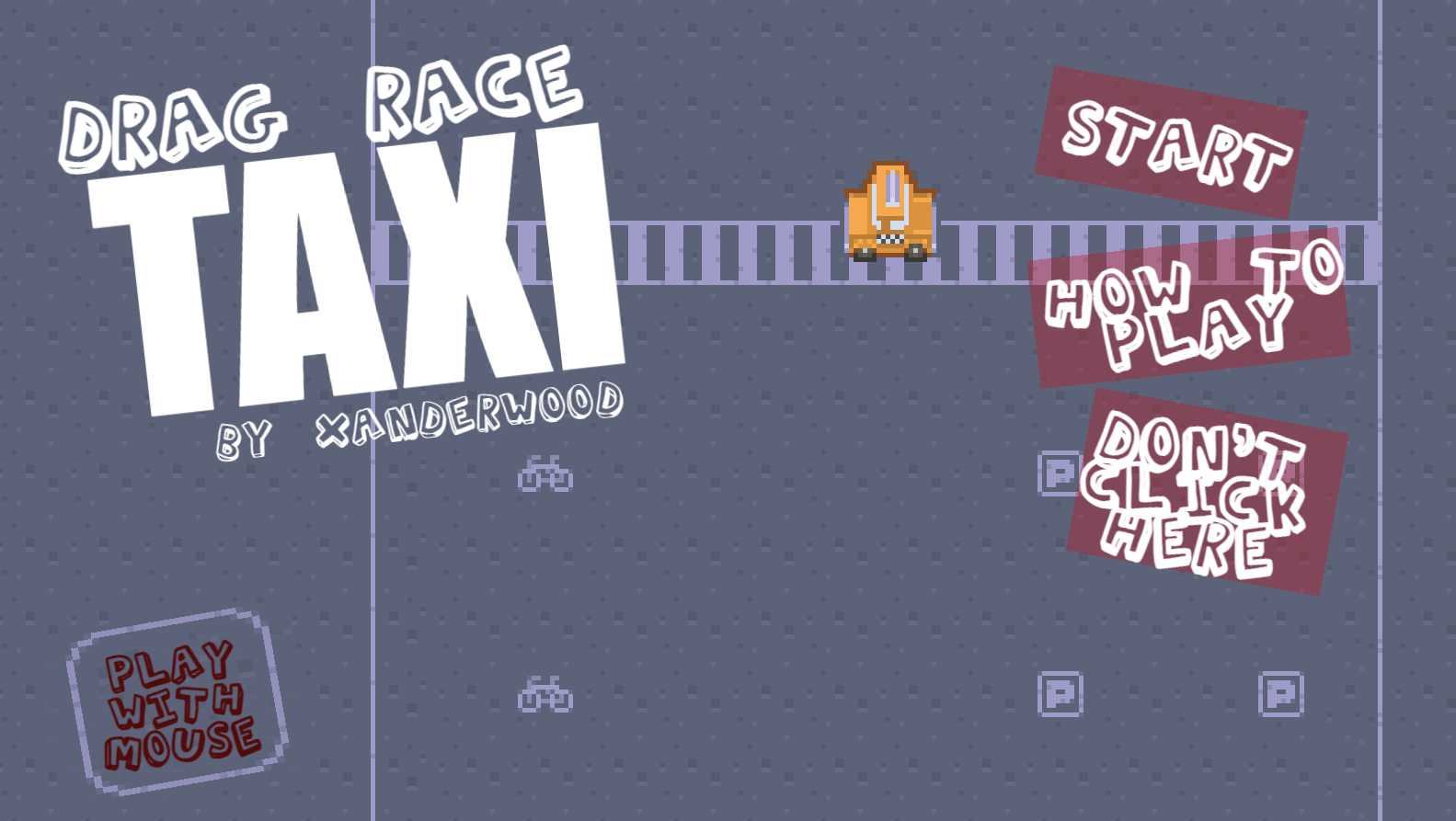 Drag Race Taxi
Drag Race Taxi is my entry for the 5 Devs 1 Artpack Youtube Challenge. The game is built around 1 core mechanic using a power gauge.
It's a simple click game, using only a mouse. Simply click the taxi at the precise moment to ensure it receives enough power to reach the goal.
Can you give the taxi enough power to reach the parking zone? There is only 1 way to find out.

Credit: Game music - Joshua Mclean (https://joshua-mclean.itch.io/)
Watch the Devlog for this game on my youtube channel: https://tinyurl.com/yxk9vsdj
NOTE: My 8 year old daughter completed all 12 levels with 36 attempts. Think you can do better?

Contains music ©2020 Joshua McLean (https://joshua-mclean.itch.io)
Licensed under Creative Commons Attribution 4.0 International
Comments
Log in with itch.io to leave a comment.
23 Attempts, I'll take it.
Great one! Enjoyed playing. Great music.
thanks. Did you manage to beat it.
Oh yeah, didn't stop playing until I beat all the levels. :)