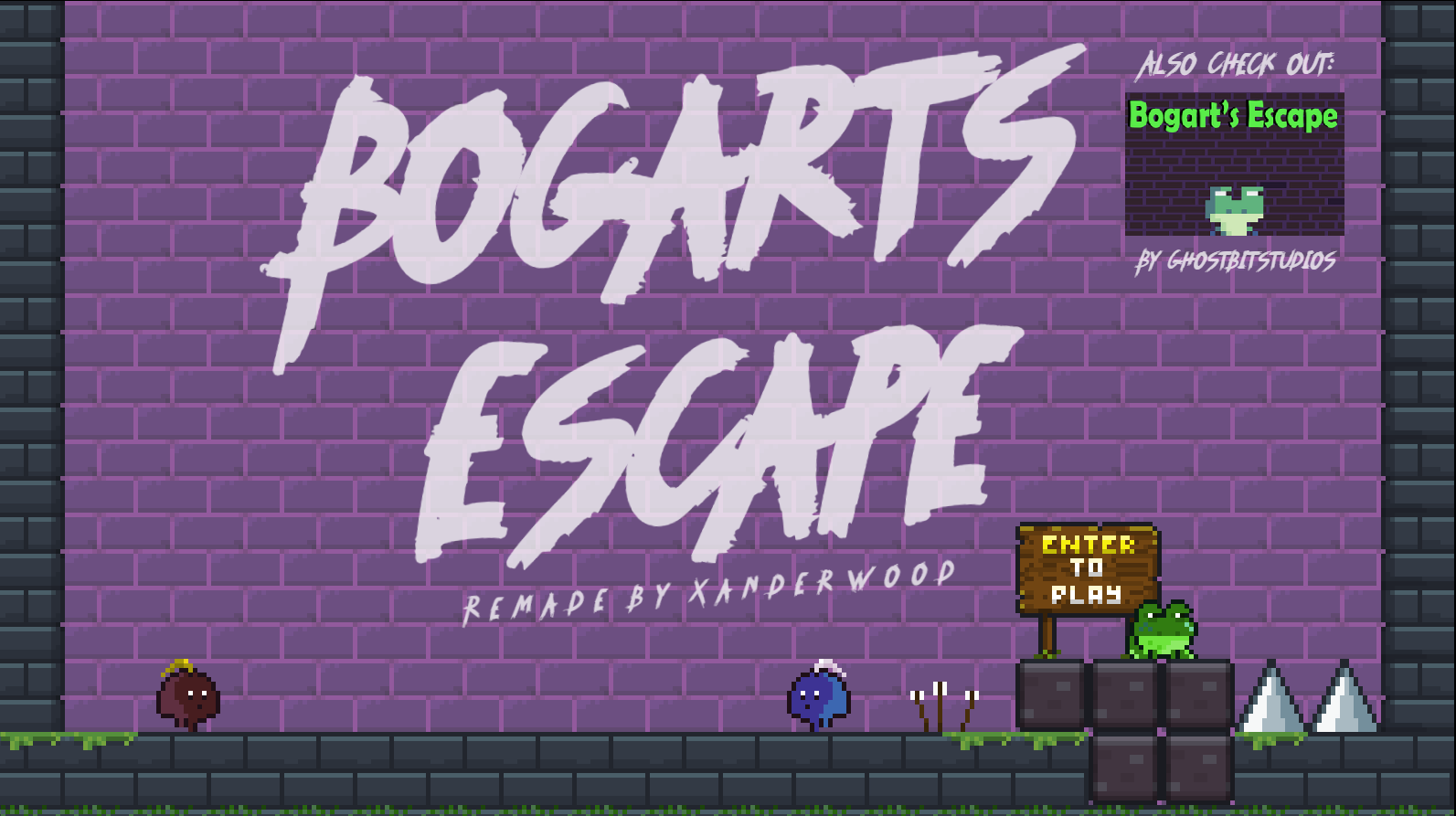 Bogarts Escape (Remade)
I remade Bogarts Escape using Construct 3
Bogarts Escape is a game originally made by Ghostbitstudios. Can you help a Bogart (a cute little frog) escape? You'll need to collect power ups and avoid enemies and traps whilst navigating this dangerous pixel platformer.
Watch the devlog on the making of this game and all the other remakes in the series over on my YouTube channel.

https://www.patreon.com/xanderwood Get more on Patreon.

Comments
Log in with itch.io to leave a comment.
it su cks that space keeps scrolling the page, so shooting is impossible for me :-/
great game! i went back a second time to see if there was any secrets, but i couldn't find an
Fun game! Took a little while to get used to the frog jump. I like the map design.
Thanks Ryan, I appreciate the feedback, I'm glad you enjoyed it. Thank you for checking out the game.
Fantastic job! omg i loved it! great job, the art, the music the level design, the progression. all fantastic
Nice game, but first brown enemy gets stuck on one side(doesn't bounce back after collision with wall) and platform hitboxes let character stand way outside the real platform

Hey, thanks for playing. Sorry about the bugs, I didn't notice that first enemy while testing. I appreciate the feedback :)